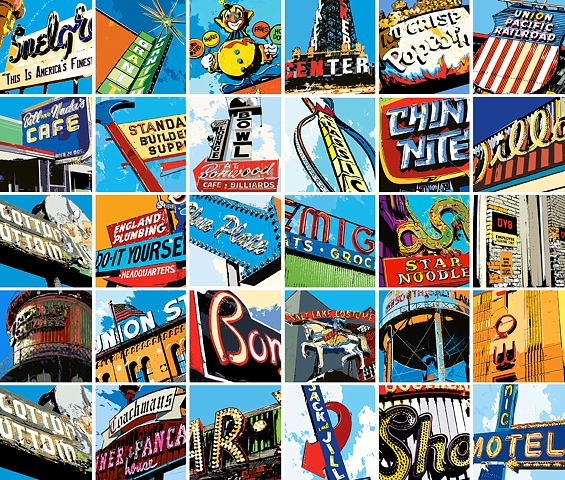 Hello, This is my little site with my little art.
I started doing this because it seems all of the beautiful old signs and buildings are disappearing everyday and I wanted to remember them in my own way.
A strange thing I found out by doing this, these places hold memories for people. I didn't think of that when I started it.
I just thought they were cool signs.
Every place has a story for someone.


And as a little side note - I do custom work as well. If you have some place you would like my take on, please just drop me a line and we can discuss it.